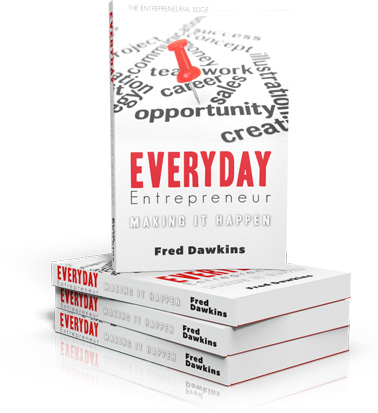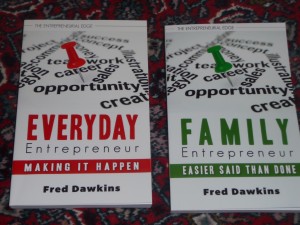 EVERYDAY ENTREPRENEUR – MAKING IT HAPPEN
The new book by Fred Dawkins
'The Everyday Entrepreneur' shepherds you through a comfortable learning experience which brings out the qualities of an entrepreneur in subtle ways through pragmatic discussion and a wide range of factual anecdotes. Tim Davidson's career is stagnating but he has an opportunity that could lead to his own business. Plagued by doubts and unable to make a decision, a friend sends him to a course on entrepreneurship conducted by a mysterious character named Sam. The narrative brings us right into the class as Sam cleverly leads all of us to decisions about our future. In the process we gain invaluable insight on how to succeed as an independent. Anyone with aspirations to own a business and enjoy a self-managed life will benefit from this experience.

Read More
BUY THE BOOK ON AMAZON.COM
BUY THE BOOK ON AMAZON.CA
---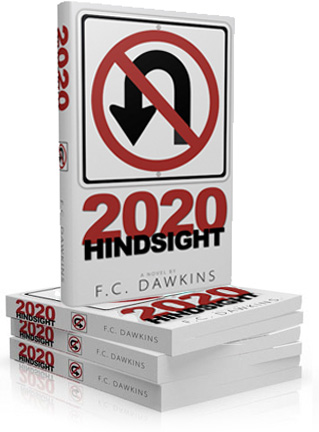 ALSO AVAILABLE
2020 HINDSIGHT – THE YEAR IN PREVIEW
The new novel by F.C. Dawkins
Most of us share anxiety regarding death…yet what if you could actually live forever? How would you cope with the stress and pressures of life extended indefinitely? None of us are totally self sufficient. We rely on the society around us – the rules – the services – the convenience and the structure. What would you do if governments failed us all?

Read More
---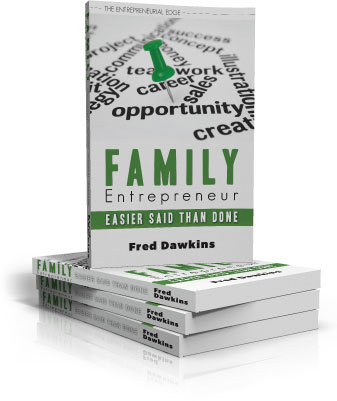 NOW AVAILABLE
FAMILY ENTREPRENEUR – EASIER SAID THAN DONE
by F.C. Dawkins

Read More
BUY THE BOOK ON AMAZON.CA
BUY THE BOOK ON AMAZON.COM
---
Coming Soon:
AGELESS ENTREPRENEUR – NEVER TOO EARLY. NEVER TOO LATE
publishing Dundurn spring 2015