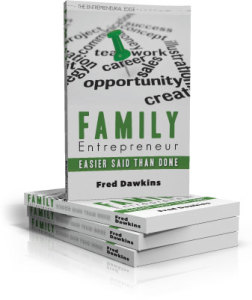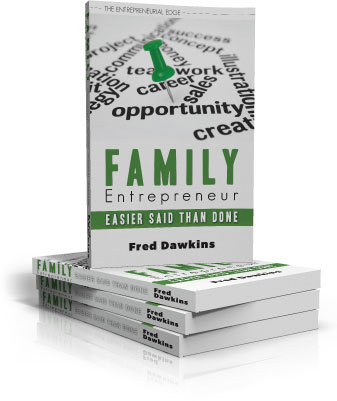 Entrepreneurship of opportunity is the cornerstone of job creation but entrepreneurship of necessity is increasing as structural unemployment deepens in the aftermath of the Great Recession. Seniors need to extend their careers. Youth are having difficulty starting theirs. Many women are looking for more flexible roles to allow for family demands. The most important skill in the 21st century may well be the ability to create your own job. Globalization has placed a premium on flexibility and adaptability. Paramount in the creation of small flexible ventures is the family business, offering advantages such as a built in support network, financial assistance and a dedicated talent pool.  Offsetting these instinctive benefits is a whole series of special considerations tied to the family dynamic.  Like its predecessor, "Everyday Entrepreneur", this is not a textbook, taking the form of a story, to which most people can relate, while providing an incidental learning experience.
For ten years Mary has managed the office of her brother's business. During that time two younger brothers have joined the company receiving shares. She has not.  Mary has reached her breaking point when she hears about a developmental seminar series focused on family entrepreneurship. A close friend insists it will help her determine her future.  Plagued by doubts about her ability to change the culture in the family business or succeed outside it, Mary arrives at the first seminar and is confronted by a crusty mentor named Sam who conducts the sessions. The class includes three others. Jeff is considering taking over a family business from his father. Cheryl has a successful company involving her two daughters. Steve has a stormy working relationship with his brother.
The reader experiences the loosely structured seminars as Sam leads all four to decisions about their future. Throughout the narrative, qualities of an entrepreneur operating within the context of a family business are brought out through discussion and a wide range of anecdotes. The lessons provide a solid foundation for those considering a career as an entrepreneur within a family enterprise.